What is ChessBrain?
ChessBrain is a virtual chess supercomputer using the processing power of Internet connected machines.
On January 30th 2004 ChessBrain made history by becoming the first distributed network to play a game against a single human opponent.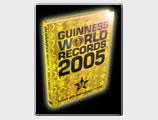 ---
Project Status
ChessBrain II is currently under development. The new design aims to be considerably more scalable.
---
Powered by:
The ChessBrain project is powered by Open Source software, including the following key projects.
---
Protected by:
The following documents describe the ChessBrain project. If you're unable to view the documents, you may need to download a PDF Reader.

---
IEEE CIG06, Reno NV, May 2006 (6 pages)
Our IEEE Symposium on Computational Intelligence and Games paper.
LinuxForum BoF 2005, Copenhagen, October 8th 2005 (11 pages)
Presented by ChessBrain co-developer, Carlos Justiniano at the keynote presentation at LinuxForum BoF 2005 in Copenhagen Denmark. The presentation covered open source tools including msgCourier and discussed new ChessBrain II developments.
You can view the presentation online, using the space bar, and the left and right arrow keys to navigate the presentation. For best results maximize your browser window (F11 on IE / Firefox) and click on the

image to print the full presentation and speech transcript.
Presentation || Paper1 || Paper2
Singapore, June 30th 2004 (4 pages)
Presented by ChessBrain co-developer, Dr. Colin Frayn at the International Conference On Scientific and Engineering Computation in Singapore.
Linux Journal, May 2004 (4 pages)
This brief announcement appeared in the Upfront section of the Linux Journal.
ICGA, June 2003 (6 pages)
Published in the June 2003 issue of the Journal of the International Computer Games Association (ICGA). Discusses other Distributed Computing projects as well as ChessBrain.
Linux Journal, September 2003 (5 pages)
First of two articles that appeared in the Linux Journal. The article describes the early stages of ChessBrain and reveals how it actually works.
Linux-Magazine.com, November 2002 (3 pages)
This article describes distributed computing projects under Linux. ChessBrain is listed briefly. The article was written by Bjorn Ganslandt for the Linux Magazine.
Other related articles
IBM developerWorks Linux site, July 2004 (6 pages)
This article focuses on secure network backups under Linux. While the article isn't about ChessBrain, the techniques described are used by the ChessBrain project. Published on the IBM DeveloperWorks website.
O'Reilly OpenP2P.com website, April 2004 (11 pages)
Explains how distributed computing (DC) projects such as ChessBrain are created and maintained. If you're interested in starting a DC project or simply want to understand how many of them work, then this article will get you started. This paper was first published on the O'Reilly OpenP2P.com website.