The People behind ChessBrain
The ChessBrain project is supported by hundreds of people from many different countries around the world.
| | |
| --- | --- |
| | PeerNode Operators |
The PeerNode operators are a group of over 1300 volunteers from over 50 countries who run the software that allows their computers to assist the ChessBrain Network. Becoming a PeerNode operator only requires that you download and run one of our PeerNode clients. Visit the downloads page to learn more.
---
Carlos is ChessBrain's founder. He wears many hats on the project, but his primary focus is the development of the SuperNode server and PeerNode client software.
---
Colin Frayn
(Core Developer, Distributed Chess Engine Researcher)
Colin is the author of ChessBrain's chess capabilities. In addition he is the author of the chess programs ColChess, and more recently Beowulf. Thanks to much help from Dann Corbit, and sage advice from Ron Murawski, Beowulf has been improving steadily over the last few months. Colin's master strength chess engine, Beowulf, has been integrated into the ChessBrain SuperNode server and PeerNodes clients. The source code is freely available on the Beowulf chess homepage, together with more information about the program. Colin holds a PhD from the Institute of Astronomy, Cambridge University, England.
---
Peter's Grandfather taught him to play chess at the age of 4. Peter's career as a computer professional started in 1966 with the two interests converging in recent years. He has been the Chairman of the World Chess Federation's (FIDE) Computer Chess Committee between 1998 and 2002 and a member since 1994. He was FIDE's Official Representative on the Expert Committee overseeing Kasparov's match against Deep Junior in New York. He also served on FIDE's Organizers' Committee since 1996 and a 4-year term (1998-2002) as President of The Commonwealth Chess Association. Having represented Guernsey in 6 Olympiads he's an active player, and an International Arbiter. His partner, Mary (herself an International Arbiter and chess administrator), supports him 100% in this as well as in his other chess activities.
---
Cedric Griss
(Distributed Computing Foundation, World Record organizer)
Cedric is a veteran software developer and technologist with over 30 years of experience. Cedric has been supportive in many ways including hosting earlier versions of the ChessBrain site when we were still trying to figure out where all this was heading. Today, Cedric heads the Distributed Computing Foundation and support our world record attempt through organization and fundraising.
---
Gavin is a long time Open Source contributor and supporter. He supports the ChessBrain Network by providing OC-3 level hosting at the bteg network. The bteg hosts sites such as: Gamesnet and LinuxStep as well as providing mirror sites for well known Open Source projects.
---
Just another multi-purpose programmer who is still trying to become a game programmer but has to write business applications at the moment. On the ChessBrain project, Sven focuses on the use of 3D graphic visualization techniques for use in ChessBrain's software applications. Sven is currently working on a 3D component library for ChessBrain, and on the new 3D Chess Screensaver. He's also working on a game called Star Torn.
---
Carlos Lora designed the look and feel of the early ChessBrain website based on the design of the xmlrpc.com site.
---
Walt and CarlosJ have been friends for well over 15 years and throughout that time Walt been a valuable resource in the area of network programming, network security, Unix, C++, and general brainstorming sessions. He has been a constant source of support since before the project began!

Walt hosts the backup ChessBrain supernode server and the distributedchess.net domain on his T1 connection. He is also the brains behind http://www.hackerwhacker.com, an online network intrusion detection system.
---
| | |
| --- | --- |
| | Bryan Brandenburg |
Bryan was one of our early marketing advisors and supporters. He is a leading IT consultant, founder of VMMG, and author of "Million Dollar Computer Consultant".
---
Vicki is a project planner who specializes in organizational development. She supports the project as a unique opportunity for global cooperation. She briefly assisted the founders of ChessBrain in clearly communicate to the broader community during the world record attempt.
---
Janus is a consultant with a wide range of writer/editor experience. He supported the ChessBrain project by reviewing and refining some our most important documents, ranging from press releases to magazine submissions. Janus has an ability to handle complex information and difficult ideas; he makes them clear, gripping and persuasive! Outside of ChessBrain, Janus has done logos, books, and websites, as well as business, technical, and ghost writing.
---
Oliver is a Computer Science student at the Technical University of Dresden, in Germany. His area of interest is in protocols, traffic analysis, and firewalls. During the past 2-3 years Oliver has contributed to other distributed computing projects, such as SETI@home(2.5 years) and distributed.net (3 years). In addition to technical editing, Oliver has also contributed to ChessBrain by writing PHP code, working with our database, testing software releases, and answering questions in our online forum. Oliver has contributed a number of Perl and PHP scripts to the ChessBrain project.
---
Miles Germer created the new ChessBrain 3D models for us in our new screen saver and next generation software. Miles has over 11 years of experience in computer graphics and project management in the advertising and game industry. Currently, Germer is developing a console game for Playstation II at Snowblind Studios in Bellevue, Washington, USA. He is building sophisticated and heavily detailed characters and their armor for "Everquest: Champions of Norath", to be released November of 2003. Previously, he developed a startup company developing technology and games for mobile devices. And... he loves chess!
---
Kris is an active supporter of open-source and community based projects, often as a developer and architect. At ChessBrain.net, he developed"CB-MOC" a peer node monitor, and runs a ChessBrain DC team named "Blivion". Professionally, Kris is co-founder of Security PS, a network and information security consulting firm, and also serves as a Principle security consultant to many of their clients. Non-technically, Kris busies himself as a husband, a father of two, a musician and a photographer.
Related URLs:
Team Blivion and CB-MOC: http://www.blivion.com/cb
Security PS: http://www.securityps.com
---
| | |
| --- | --- |
| | Ed Seid Online Games Server Advisor |
Ed is an admin on the Global Chess Servers at GamesParlor.com and he has supported the ChessBrain project as the resident Chess Games Server expert. He helped to improve ChessBrain's ability to behave properly when playing online against other opponents. Ed is also the founder of the WinBoard Distributed Computing team on ChessBrain.
---
Greg is a geek, through and through. Living in Ottawa, Canada, he loves anything to do with computers, especially in the fields of networking, parallel processing, distributed computing, and especially all things Linux. When not computing, Greg is off trying to injure his wife on the ski-hills of Canada, or camping, hiking, and motorcycling to see what he can see! Greg contributes Perl scripts to the project, and is the author of the monitor.pl PeerNode monitor. Greg is employed by ZNYX Networks (www.znyx.com) where he writes networking software for their various Linux-based network switches.
---
Farooque Khan is natively from Nagpur, India. Currently he's working as a Sr. Programmer at Concretio India Pvt. Ltd. Farooque develops system and networking applications and also contributes to the open source community. A few of his articles/code etc. can also be seen at codeguru.com, codeproject.com. He is also active on a few discussion groups, mainly kernel, networking, and device driver groups hosted by MS. His interests mainly include OS internals, network programming, RTOS etc.
Sebastian has been a regular contributor to the online community forum and a software developer on the ChessBrain project. In addition, Sebastian is a PhD student in Economics doing research on open source software at the University of St. Gallen, Switzerland. He is also a contributor in the Freenet project http://freenetproject.org (Windows installation and distribution), Quality Assurance Manager for the German localization of mozilla, and has served as an interim project manager for K-Meleon (http://kmeleon.org) (between version .2-0.3). Sebastian has participated in distributed.net's RC5-64 project since the beginning of 1999.
---
Slawomir (known to us as Mori) supported the ChessBrain project during the early days. He provided Polish translations to important online content, and has joined us in brainstorming discussions on our online forum. Mori has also helped to rally (organize) support of distributed computing teams.
---
Corey is the man behind the orginal 3D models used throughout this site and in the software programs. Corey is a truly talented artist, modeler and animator. Don't take our word for it, you can view his work at: http://www.hivemind.com
---
From his office in Hong Kong, Jason submitted a tiny article which was published on SlashDot. Within minutes, individuals from around the world requested membership. During the first two days over 200 individuals signed up as PeerNode operators. Jason's actions helped to spark a tidal wave of interest in the project. Jason is active in testing Beowulf and his contributions have helped to improve our products.
---
Neb is the Chief Alchemist at Binary Noise where he's cooked up a product called mProjector. mProjector takes your Macromedia Flash projects to a whole new level. If you're into Flash, you have got to see this! (visit the showcase link) Binary Noise has provided a copy of mProjector for use on the ChessBrain project.
---
Special thanks to the folks at GameParlor.com for their generous support in allowing us to test ChessBrain on their servers.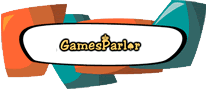 ---
Special thanks to the FICS for an online account. This allowed the ChessBrain project to experiment with online play earlier in the development of the project.