What is ChessBrain?
ChessBrain is a virtual chess supercomputer using the processing power of Internet connected machines.
On January 30th 2004 ChessBrain made history by becoming the first distributed network to play a game against a single human opponent.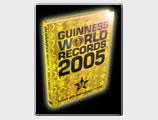 ---
Project Status
ChessBrain II is currently under development. The new design aims to be considerably more scalable.
---
Powered by:
The ChessBrain project is powered by Open Source software, including the following key projects.
---
Protected by:
DC Teams
The ChessBrain project is supported by Distributed Computing teams from around the world. We encourage you to learn more about these groups.



CyberArmy
http://www.cyberarmy.net

CyberArmy is an independent union of Internet users, fighting for a free and independent Internet. We are always seeking additional recruits and invite you to join CyberArmy now!

Through our online promotional system within the Brigades, you can gain officer status in CyberArmy and gain access to various resources and your own views and ideas can further strengthen and expand this online community.

Over the following months, we will be focusing our efforts to re-establish our powerful services to provide you with a next generation CyberArmy. The Readyresponse Distributed Computing Division is involved with many of the distributed computing projects on the net on behalf of CyberArmy.

The Cyberarmy Distributed Computing Forum can be found at: http://www.cyberarmy.net/forum/distcomp/

Information on our current projects can be found at http://www.red-division.org/dist/dist.shtml
---



Dutch Power Cows
http://www.dutchpowercows.org/

Originally set up by a few Dutch tweakers, the Dutch Power Cows have grown tremendously since its creation. We currently participate in over 12 projects and can be found ranked in the top3 of most of them.

Our name was inspired by the icon of the Distributed client :)

Although our name implies we are all Dutch, this isn't so anymore. We have a fair group of Belgiums in our midst and occasionally a foreigner decides to join our ranks.

It is interesting to note that although we live in one of the smallest countries in the world, we are one of the biggest DC teams currently in existence. m0000000h!!
---
---



FreeDC
http://www.Free-DC.org
Greetings from www.Free-Dc.org. Free-DC is an independent group of good humans from all walks of life sharing the common interest of Distributed Computing. Free-Dc currently participates in over 20 DC projects, hosts forms for "Distributed Folding" and "17 or bust" among others and provides top end Arachnid Stats for many projects.
---



Matrix-World
http://www.matrix-world.de
All Peoples from the World, welcome to Matrix World Team! Many Projects waiting of you!

Alle Menschen von der ganzen Welt sind herzlich Willkommen! Viele verschiedene Projekte
warten auf euch! Für jeden Geschmack ist was dabei. Solltet ihr noch Wünsche haben, bei nicht
vorhandenen Projekten, werden wir die natürlich mit aufnehmen. Der Spass und die Freude sollte
im Fordergrund stehen. Alles ist kann, aber kein Muß :-) !
Treffpunkt ist entweder im Forum (zu finden auf der HP) oder im IRC Quakenet ( irc.quakenet.org)
Channel #matrix-world .

---
Rechenkraft.net
http://www.rechenkraft.net
Deutschlands größte Community für Verteiltes Rechnen möchte Dich gerne als Teammitglied begrüßen Über 50 verschiedene DC-Projekte warten auf Deine Beteiligung

---
---
SwissTeam.NET
http://www.swissteam.net

Das stärkste Schweizer Team bei vielen Distributed Computing Projekten. Dein Computer rechnet für die Forschung und Zukunft... trete dem SwissTeam.NET bei!

La fameuse "Swiss Team" est déjà présente dans de nombreux projets distribués. Les ressources inutilisées de ton ordinateur peuvent aider à la recherche et au futur... rejoins la Swissteam.NET !

The strongest swiss team in many distributed computing projects. Your computer calculates for research and future...join the SwissTeam.NET!

---



US-Distributed
http://www.us-distributed.com

What does US-Distributed do? *USDC is a distributed computing team that is involved in many DC projects. We originally started out as a Seti@Home team "Team Seti USA" and have been very successful. We decided to expand our support to other projects and created US-Distributed.com

Our goals are to provide information to help those that are interested in distributed computing get started and help others by providing support via our forum. We use the forum as a way to help solve problems, support our teammates and provide technical support on a vast variety of subjects.

Please visit our forum

---



Winboard
Unofficial URL:
http://www.wbec-ridderkerk.nl/

Winboard is the name of a popular chess communication protocol that allows a chessplaying program to interface with a GUI. It's also the name of the original GUI, but now many other programs support the Winboard protocol. There are nearly 200 Winboard engines and most of them are free!

The Winboard community is a closely-knit group of programmers and computer chess enthusiasts. To learn more about the different Winboard chess engines, visit the WBEC-Ridderkerk homepage. The Winboard community also has its own message board at http://f11.parsimony.net/forum16635

Chess Trivia: Beowulf, the engine that powers the ChessBrain PeerNode, is a Winboard engine.
---



Zuses Hirm
http://www.zuses-hirn.maczock.info

We would like to call for others, to dedicate their cycles in memoriam Konrad Zuse. During 1936 to 1938 Konrad Zuse developed and built the first binary digital computer in the world International Crunchers who want to join our team are welcome! Just choose "zuses_hirn" (German for "brain of zuse") as your team name and leave a short message at hessburg@green-hill.de
Our homepage is http://www.zuses-hirn.maczock.info
Best regards and keep your CPUs hot!

---
| | | |
| --- | --- | --- |
| | If your team is currently supporting our project, send us a short description of your team, your website address, and a small 128x128 gif/jpg logo image and we'll add your team to this list. | |
Our Hosting is provided by EHPG Networks
Solid. Reliable. Unyielding.