What is ChessBrain?
ChessBrain is a virtual chess supercomputer using the processing power of Internet connected machines.
On January 30th 2004 ChessBrain made history by becoming the first distributed network to play a game against a single human opponent.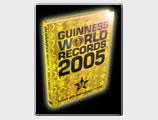 ---
Project Status
ChessBrain II is currently under development. The new design aims to be considerably more scalable.
---
Powered by:
The ChessBrain project is powered by Open Source software, including the following key projects.
---
Protected by:
Software Downloads
September 11th 2005
| | |
| --- | --- |
| | ChessBrain II is currently in development. We'll post the new Server and Client software as soon as it's ready. |
Chess Engine Software Downloads
ChessBrain utilizes a specialized version of Colin Frayn's stand-alone Beowulf Chess Engine. Visit Colin's site to download binary and source code files.

Graphic Downloads
The official ChessBrain Project wall paper image. The image contains a chessboard and pieces posing in front of a brain against a backdrop of neuron and brain mass.
80K (1024x768) JPEG

"Will I dream? Yes SAL, all intelligent creatures dream..." A dark knight dream, created as a result of neural activity? Perhaps this is what the SAL 9000 might have dreamt of...
56K (1024x768) JPEG

SuperNode. Artistic rendition of a Supernode communicating with remote nodes.
53K (1024x768) JPEG

Tux to play and win! Tux is actually playing the black pieces in this game and his next move wins the game... can you spot the winning move?
72K (1024x768) JPEG

Chess piece with a brain by ChessBrain contributor, Sven Herrmann (team: zuses_hirn)
108K (1280x1024) JPEG

Beautiful real-time 3D rendering using Sven Herrmann's OpenGL code. 264K (1280x1024) JPEG
Our Hosting is provided by EHPG Networks
Solid. Reliable. Unyielding.