What is ChessBrain?
ChessBrain is a virtual chess supercomputer using the processing power of Internet connected machines.
On January 30th 2004 ChessBrain made history by becoming the first distributed network to play a game against a single human opponent.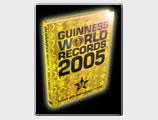 ---
Project Status
ChessBrain II server testing has begun.
---
Powered by:
The ChessBrain project is powered by Open Source software, including the following key projects.
---
Protected by:
ChessBrain II - Presented at the 2006 IEEE Symposium on Computational Intelligence and Games (CIG06) in Reno
May 22nd 2006
Dr. Colin Frayn presented "ChessBrain II - A Hierarchial Infrastructure for Distributed Inhomogeneous Speed-Critical Computation" at CIG06 this morning. Our conference paper is available here.
ChessBrain II was presented at The LinuxForum 2005 BoF Conference in Copenhagen
September 12th 2005
| | |
| --- | --- |
| | The design for ChessBrain II was presented during the keynote presentation at LinuxForum 2005 by ChessBrain founder and co-developer, Carlos Justiniano. The presentation took place on October 8th 2005 and focused on how Open Source tools are being used to build distributed computation projects. The LinuxForum BoF (Birds of a Feather) conference included sessions discussing Grid and Cluster computing. |
The ChessBrain site gets a new look
September 11th 2005
In preparation for ChessBrain II, we've redesigned the site. The site is being prepared to run under Framewerk, an open source web development framework and application suite and will continue to improve in the coming months.
Bigger, stronger, faster!
April 3rd 2005
The ChessBrain software is undergoing a year-long major rewrite. Our next release is designed to be massively scalable running on single processor machines to large compute clusters - and everything in between! For the first time, members will be able to build and operate their own local clusters!
msgCourier powers next generation ChessBrain servers
February 6th 2005
The Open Source msgCourier server is being used to power ChessBrain's highly distributed cluster software.
msgCourier is a server application designed to radically simplify the construction of highly scalable distributed computing applications.
Find out more at: msgCourier.com